CBD Oil Review – CBD Armour 1000mg Tincture
Are you waking up at night or struggle to get off in the first place?
Maybe you are feeling a little different, like you don't feel yourself and you can feel a different feeling or a different you creeping in?
Are you tired of that pain which hinders you from being a mobile as you'd like?
If you on the lookout for a CBD oil to help you sleep, reduce anxiety, reduce inflammation and a plethora of other useful benefits?
Then read further to see if this CBD oil review is of use to you.
Tale of the tape…
Brand: CBD Armour
Product: CBD oil 1000mg Tincture
Price: £39.99 (Retail)
The Cheapest Place to Buy: Click here
Strength: 1000mg
Size: 10ml bottle
My Rating: 9 out of 10
Why did I rate this oil so highly compared to other oils I have reviewed so far? Read on or watch my review by clicking on the image below…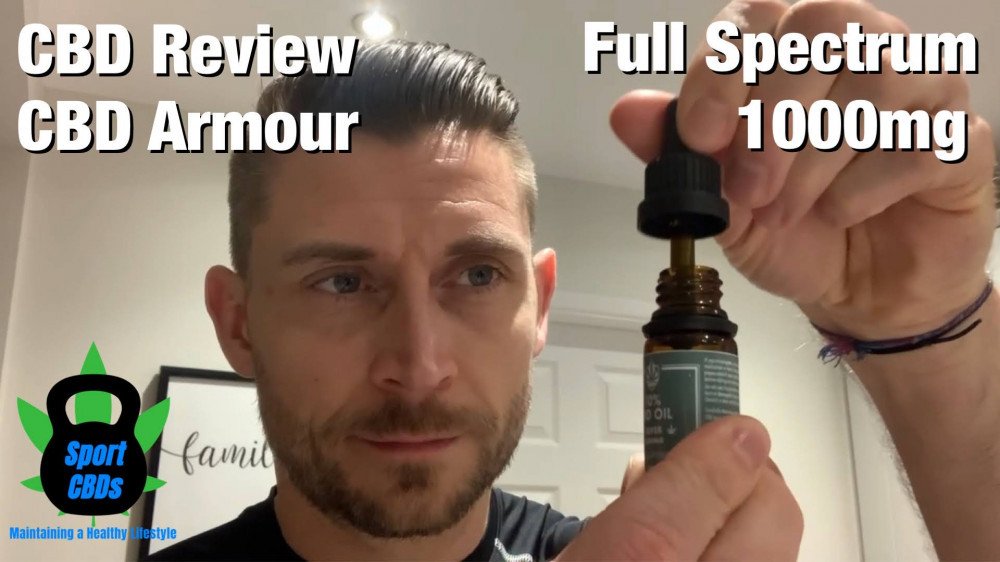 CBD Oil Basics…
Cannabidiol or CBD for short, is one of over a hundred cannabinoids (chemicals) found in hemp and marijuana plants. Making up for nearly half the plants genetic make up. The major key factor is another chemical called tetrahyrdrocannabinol or THC for short.
This is the psychoactive ingredient that resides in both plants and is the reason you get high, in marijuana there are larger amounts of THC with less CBD. Whereas hemp has a much lower level of THC (0.2% by law) but a higher amount of CBD.
If you want to know more about CBD, its history and origin etc, then please head to my other post on "CBD Basics". If you have read this post, then we shall continue.
CBD Armour…Who?
What they say…
CBD Armour, where you will find the very best CBD oil products on the market.
We are market leaders in designing and producing CBD oil products.
CBD Armour is the UK's leading CBD oil brand and the only CBD oil specialist to offer a comprehensive range of the finest and purest CBD oil on the market.
CBD Armour products are of the highest quality and we ensure every CBD oil product is checked to ensure they meet the highest level of standards set by our in house scientists.
We take the health of our CBD Armour family very seriously, and we ensure that all of our products are organic and natural. We do not use any preservatives, flavours, chemicals or alcohol in any of our CBD oil products.
We will be constantly upgrading and introducing new and innovative CBD oil products with your health and budget in mind.
We work with the top CBD oil specialists to bring you the highest quality product's that you deserve. All your feedback is used by our product development team to create better CBD oil products for you.

Mission
We want to live in a world where people can be healthy and happy.
Their aim is:
To heal people the way nature intended
To deliver products that are natural and organic
To inspire people to stay healthy with our number one product range
My Take On It
I have been taking CBD products for well over a year on a regular basis, which means i'm no expert by a long shot (I'm joking).
However, I have been using it enough to give a balanced and impartial take on my experience with it. So…what do we have here then?
A CBD oil that contains 1000mg of CBD per 10ml bottle, this is a middle of the road strength (normally between 400mg – 3000mg) that offers around 240 drops per bottle, that will last you between 6 to 8 weeks depending on how often you take it (obviously), I only take 4 drops a day, 30 minutes before I "hit the sack" as they say.
This raw and Original series of CBD oils takes inspiration from their original formula and they have refined it for more purity. They have used natural ingredients to make this pure, original and raw version of CBD Oil.
The carrier oil used is hemp seed oil to provide the fatty acids and the raw hemp taste. They have kept this as raw as possible, by not using any filtration process, which means it retains all the great terpenes, flavonoids and cannabinoids.
The CBD oil has been kept to a strong 10% of CBD content and this CBD oil is classed as full Spectrum CBD oil.
This oil is available now in 2 sizes, 10ml and 30ml. The 30ml has 3,000mg in one bottle.
They have kept the THC less than 0.2% or no more than 1mg of CBD in each bottle.
Their Lab scientists have worked hard day and night to refine this formula and they are using a C02 extraction method to achieve this raw, original and pure CBD oil.
The Good and The Bad
I have been using this oil daily for around a month now and I must say I am very happy with it. I do lead a healthy a lifestyle as possible – workout, meditate, read, balanced diet and study – so this oil would be seen as a compliment to this way of living. My sleep pattern has improved, I feel a lot more rested in the morning when I wake up, I don't feel as though I need more.
I have suffered in the past with anxiety (this is something I will talk about at a later time) and my day job can be very demanding mentally, which has proved to be a little too much for some, but whether its because i'm happier in myself as I have matured or the oil helps to reduce this, who knows?
One thing I would say is that I feel this oil has helped me stay focused and kept those feelings of angst at bay.
One of the things that has been a common theme with CBD oils is the taste. This is something that doesn't bother me really at all but… I feel this may be something to put some off using it. This CBD doesn't bad at all, considering there's not a real flavour to it.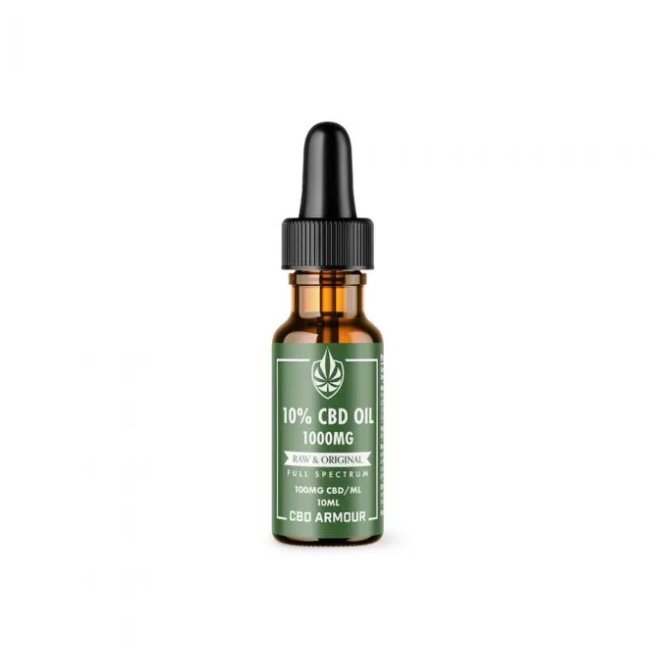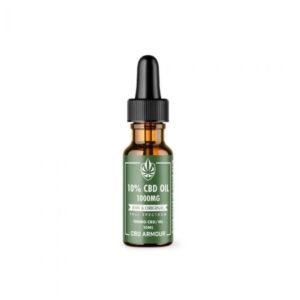 Others have tasted earthy or have a very tangey kind of spicy taste which is also off-putting. This tastes a little wheat or yeast like. It's very subtle and mild. The oil also has a good consistency to it. It's not too watery or too gloopy.
The colour of the oil is pretty much middle of the road, some I have tried are really dark, while others have been quite watery and clear.
There's not really anything negative to say about this product…
The cost of it is also very reasonable compares to other brands with the same strength and size bottle, at £39.99, you can't really get a better CBD for your hard-earned buck as they say.
Give It a Go?
If you are in the market for a good CBD product thats not too expensive, but not too cheap as to set alarm bells ringing, that has a good strength and doesn't taste bad at all (great way to sell a product hey, on the fact it don't taste bad!), it has a subtle flavour that won't have you gagging as others do, then maybe give this product a try.
If you suffer from any of the issues above regarding sleep, inflammation, anxiety or pain (no claims just advice) then click here to get yours.
Also, seeing as you have stayed around till the end, if you use my discount code at checkout of "CBD10" you will receive 10% off, which will make the bottle £36…BARGAIN!
If you have tried this product or thinking of doing so and found this review helpful, please leave a comment below, as I would love to hear them.
Please don't forget to check out other posts and YouTube Channel (don't forget to subscribe) for the latest health and fitness news, CBD news, along with product reviews, meditations, recipes, workouts and if you require any CBD for you post workout therapy needs, please take a look at our store to get hold of yours now.
Till next time, take care…
Warning:
If you are pregnant, nursing, taking any medication or have a medical condition, always consult your health care practitioner before taking any food supplement. For adult use only. Keep out of reach of children.
This product is not intended to treat, cure or prevent any disease.