CBD Capsules Review – Impact CBD Capsules
With so many CBD products on the market today, its difficult for many to decide on where to start and what type of product to go for. There is a huge market for CBD and because of this it can get overwhelming quite fast…from oil drops to sweets with varying strengths and doses. It's can be like buying an old banger out of the Auto Trader and by that I mean a potential minefield. That is why I decided to do a CBD capsules review on one of the products I have been using recently. Without further a do, lets get to it.
Brand: Impact Sports
Product: Impact CBD Capsules
Price: £59.99
Strength: 960mg Total CBD – 32mg Per Capsule
Product Size: 30 Capsules Per Pack
My Rating: 8.5 out of 10
Who Are Impact Sports?
If you are not familiar with what CBD is, then check out a previous post of mine – CBD an introduction to get a better understanding of what we are talking about.
So, who are Impact Sports? They are a collaboration between biotech company Ciitech, Former England Rugby Captain James Haskell and New Zealand Rugby World Cup Winner Ben Franks. Ciitech are an Israeli cannabis company who are dedicated to uncovering and sharing research, while working closely with leading institutions, which includes the UK to innovate, study and report the many potential benefits of CBD. They are clear to point out they do not make claims about the benefits of CBD and have created a brand to share with like-minded users of CBD.
Product Specs – What You Expect?
I have been using CBD for a while now but one variation I haven't tried as yet is probably the most obvious and that is in the form of a capsule. I ordered the capsules and within 3 days they were delivered. I had updates from the purchase to when the item was dispatched and expected, which I thought was a nice touch even though it is pretty standard nowadays. The item arrived neatly packaged in a box and was well presented.
With Impact Sports CBD capsules you get 32mg of CBD per capsule with a combined 960mg per pack, giving a generous dose per serving. You get 30 capsules in a pack, so taking one a day on an empty stomach 30 minutes before eating will last a month (my maths skills are legendary…I know). The capsules contain full spectrum CBD and are manufactured using top grade EU certified hemp.
Each capsule ingredients include: Organic Coconut Oil, Cannabis Sativa (L) Extract and the Pullulan Capsule, with the batch number of the product on the side of the packet…this is very important for quality purposes. The capsules are a standard size and are easy to swallow, they have a very earthy taste to them which I don't mind at all, kind of like the taste of a strong green tea (namaste).
Impact Sports – Impact On Me
After using the capsules for nearly month now, I can say that the impact (pun intended) they have had on me is very positive.
I'm pretty much a bog standard guy, I workout five times a week… I run, I lift weights, I try to maintain a healthy diet. Now, i'm not breaking any records by any means, but the thing for me is to maintain a consistent level of fitness and in doing so, over time I have picked up a few knocks and bumps. This to me is my biggest nemesis in the battle to keeping fit. Not only for training but for recovery also and that was the reason I started to use CBD in the first place. I didn't want to have to take Ibuprofen, paracetamol or insert another pharmaceutical to take the edge off my weary oldish knees, tired muscles and intermittent lower back pain. This is where CBD has helped me and the reduction of inflammation is a key factor and has been a game changer in many ways.
By simply taking one capsule daily i'm not feeling the impact (another pun, I can't help it) on my knees no way near as much as I did, the fact I can't report any of the other issues I mentioned above means the stuff must be working if i'm not feeling anything to report here – if that makes sense? I used to get aching pains in my muscles daily with the inflammation from training, but that isn't a concern for me at the moment, as the aching has reduced massively, functionality has improved and mobility in general is good (apart from my bunion).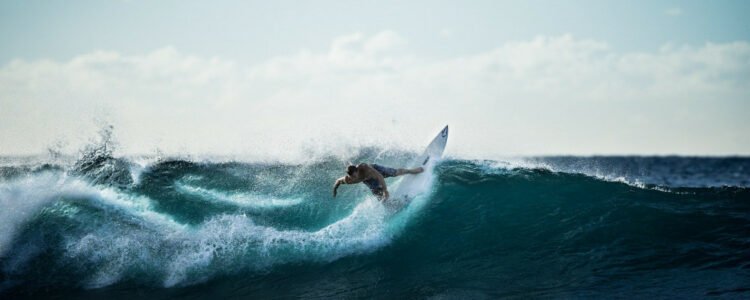 Pro's And Con's
The thing I like about the CBD capsules is it seems to be a good all in one product for my exercise needs – it helps take the edge off that wear and tear of daily training and it aids me in recovery, with the reduction of inflammation enabling me to perform as I would like and not have to worry about the knocks i'm carrying. My sleep has improved also, whether this is down to being able to train regularly and i'm ready to go sleep at night or that the strength of the CBD itself is putting me in a deeper sleep…who knows? They lay well after ingesting too as in the past, after taking capsules, they can tend to lay heavy in the stomach and leave an aftertaste.
The things that could be improved on in my opinion would be to increase the number of capsules in a tub, as thirty for £59.99 is a little expensive I feel. However, if the capsules help you to train on a regular basis and reduces the pain you feel during and after working out, then its worth trying these out as they are a decent strength for new users to CBD and veterans alike.
To Cap It All…
If you workout and are quite serious about it and you are thinking about getting a CBD product to help you in your training, then I would genuinely give these capsules a try. They don't taste the best, but your not taking them for the taste, you are taking them to increase your performance. Impact Sports are a reputable company with the right attitude towards selling CBD, by making it all about the sport side of things without falling into the cliched stereotypes of CBD and marijuana. I like the brand and I would buy other products in the future.

Please don't forget to check out other posts and YouTube Channel (don't forget to subscribe) for the latest health and fitness news, CBD news, along with product reviews, meditations, recipes, workouts and if you require any CBD for you post workout therapy needs, please take a look at our store to get hold of yours now.
Disclaimer – please seek the advice from your GP before trying or making any changes to your diet.