Meditations – Relax, Chill and Sleep
Research has proven just how important mediations can be, not just to do now and again, which will help but when done consistently can really shake off those nerves, anxiety and stress you have been building up for so long and even give you a new perspective and mental clarity.
That is why we have made easy to follow meditations for those out there who have been requesting that we do so. We hope you are happy with the results.
These will work at any time of the day, the 5 minute meditation simply requires you to sit or lay down, close your eyes and listen to the sound of voice and follow along as you breathe slowly in through your nose and out through your mouth. A great meditation if you are not used to meditating.
The 15 minute rain storm is a great way for you to relax and unwind after a hard days work. Once again simply put it on and focus on the sound of the rain falling to whisk you away and enable you to empty your mind of any background noise. This also works very well when going to sleep.
Give them a try now by clicking on the images.
5 Minute Meditation
To recharge and boost when you are having a busy and hectic day. Simply listen to this and it will reset your mind for the next challenge ahead.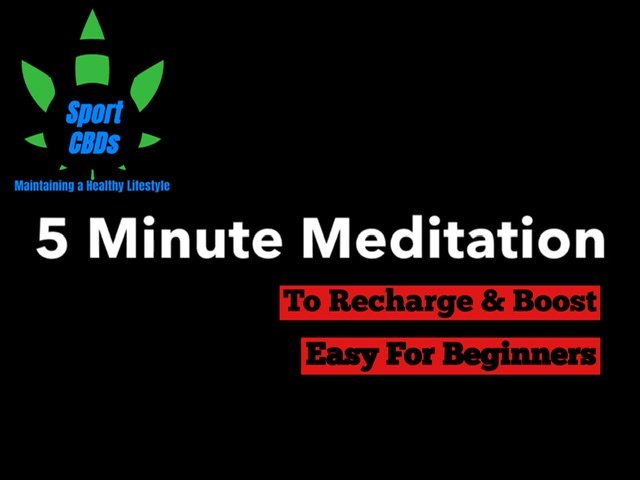 5 Minute Guided Meditation
Take a short journey through a forrest while you follow along to help relax and unwind after a demanding day. Let the day drift away as you focus on the words in the meditation. This is good for beginners to try as its short enough for you to follow, without losing concentration and having the mind wonder.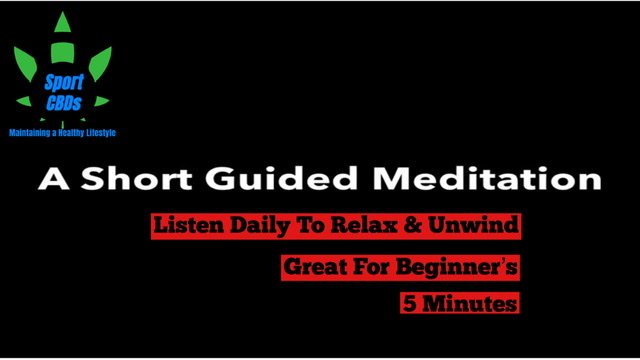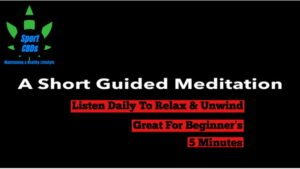 15 Minute Rain Storm
Stop and relax while you sit back and simply listen to the sound of rain falling to wash away that stress and worry of your day. This also works well as background music to fall sleep to.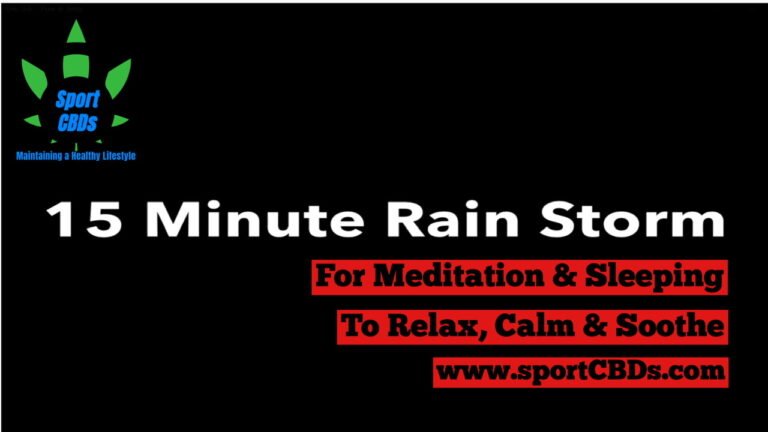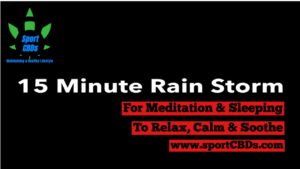 More meditations will be added in the future, here at Sport CBDs we know just how important a good nights sleep is. Please see our other post on sleep to find out more.
We have also written an article on meditation to reduce anxiety and stress, please click here to read that post.
If you have listened to these meditations, please let us know your thoughts and let us know if they have helped you to relax and unwind?