Lower Body Kettlebell Workout Program – Part 4 – Maintaining Solid Foundation.
As we arrive at the fourth and final part of this lower body kettlebell workout program for beginners, its worth taking a moment to think about how far you/we have come.
In terms of the solid foundation you have built for yourself by working through the program as it stands.
As we all know, working our lower body is always the lowest priority when it comes to working out for some.
Very few people enjoy training the legs and lower torso, as it can be difficult to move in the days that follow.
One thing that will help is a solid stretching routine, to loosen the muscles and reduce those dreaded DOMS!
If you wanted something to try, take a look at my daily morning stretching routine to aid in the recovery process. It will take you around 15 minutes to complete and will have you feeling all supple and limber for the day ahead!
Let's also not forget the power of CBD with inflammation too. Check out the store here for various different types of quality CBD on offer.
Todays Challenge
In todays final lower body workout of the program, we have increased the number of reps in some of the exercises, as well as tweaking some others and also adding an extra exercise into the mix also.
That takes the workout to a total of 10 exercises! The routine will take you around 28-30 minutes to complete and you will have burned over 350 calories easily.
One thing about this workout though, it is quite challenging so if you are finding it tough, please take a breather or move on to the next exercise.
I wasn't feeling my best when doing this workout, but I pushed on through with a slightly injured knee. This was done a few days prior, when I attempted to film the workout then.
I bumped my knee on the ground when doing a reverse lunge and then my knee gave out during the lateral lunge.
My knee still wasn't a 100% when filming this routine here, but I wanted to keep the workout unedited, just to show that no one is perfect and I found it a real challenge too. Theres nothing wrong with that right?
For that reason I replaced the reverse lunge with a standing lunge, which worked better for my injured knee, but still felt some what cumbersome (as the video will show).
Lets take a look at the exercises in the workout this time around…
Swing x 40 Reps
Stand to Kneel x 20 Reps
Goblet squat x 30 Reps  
Standing lunge x 20 Reps on each side
Single leg Deadlift x 15 Reps on each side
Calve raise x 30 Reps
Hip thruster x 30 Reps 
Lateral lunge x 26 Reps
Kettlebell squeeze x 3 x 10 second Reps 
Lunge pass through x 20 Reps on each side
As you can see from the exercises above, this workout is a killer and will give you a great all round lower body workout.
I used the regular 10kg cast iron kettlebell in this workout, which does start to feel heavy after a while, that's for sure!
If you want to follow along in realtime with this workout, then please click on the image below.
If you enjoyed this, then please try some of the other workouts over at the YouTube channel.
I have the following workouts for you to try:
Always remember that if the workout is too challenging and you're finding it difficult to get enough rest between exercises, don't be afraid to decrease the reps or modify the exercise to your fitness level.
If you enjoyed this workout then please check out the YouTube channel, with over 50 workouts which include the use of kettlebells, resistance bands, dumbbells and even body weight exercises too. 
Don't forget, I will be adding more workouts weekly to help you stay fit and healthy at home with just the use of a kettlebell.
With workouts of all types, for all fitness levels. You know that we have you covered, so stay tuned for more.
Keep practising this workout and increase those reps until the next workout drops in a weeks time. You won't regret it!
If you enjoy sport and use CBD to help with your recovery in between gruelling workouts, then your are in the right place. Here at Sport CBDs, we train hard and recover the best way possible…
We have regular workouts (check out the YouTube channel), CBD news and CBD products to help you gain that edge! 
If you wanted to check out the reputable CBD we have on offer here at the site, then please head to the Sport CBDs Store. We also do fitness clothing and yoga accessories too. 
Until next time, all the best…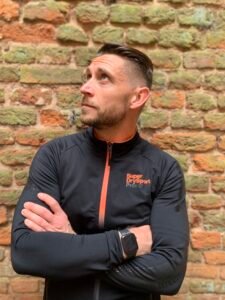 Lee – Sport CBDs