Beginners Upper Body Kettlebell Workout – Are You New To Kettlebells? Must See…
Every now and again it's good to go back to basics. Thats exactly what I have done here.
This is the second part of my beginners kettlebell workout series sees us build upon what we did in the previous routine to increase our rep output and strength.
The previous workout which you can see by clicking here is aimed at those people who have only just picked up a kettlebell and who are looking for a program they can work with longterm.
So this workout is an extension of that as we look to getting more comfortable and familiar with kettlebells.
Once again, all the exercises being performed here are the basics, which are going to set a great foundation longterm.
So let's get into it and see what's in store for you this week.
Workout Details
As mentioned above, this workout is building upon what we did in the previous workout, so a similar style routine, but with increased reps and extra exercise.
The eight exercises being performed this time are as follows:
Swing x 25 reps
Windmill x 7 Reps on each side
Clean and press x 15 Reps on each side
Deadlift & upright row x 20 Reps
Bent Over Row x 20 Reps
Curl, press & tricep x 15 Reps
One arm pull x 10 Reps on each side
Chest press x 20 Reps
As you can see from the exercises above, we have increased all the exercise reps and added another great swing exercise into the mix. Even if you aren't a beginner, this workout is great for all levels due to the nature of the exercises in the routine.
This is a great upper body workout for you to continue your kettlebell journey with. I am going to be adding more workouts over the coming weeks to help you along the way.
All these movements require you to twist, pivot, push and pull in the way the body is intended to, with functional exercises that will also help with your mobility also.
Mobility Training – combines mobility exercises that increase the range of movements and motions your body can perform. These include flexibility, but also balance, pliability and strength. The full combination is the best way to avoid injury. One great thing about mobility training is its diversity.
As you know, I always recommend warming up before working out, so if you check out the video below it will take you to my 15 minute morning stretching routine.
Once you have warmed up and you are ready to go, let's get on with the workout.
If you want to follow along in real time with this workout then please click on the image below.
If you enjoyed this, then please try some of the other workouts over at the YouTube channel.
I have the following workouts for you to try:
Always remember that if the workout is too challenging and you're finding it difficult to get enough rest between exercises, don't be afraid to decrease the reps or modify the exercise to your fitness level.
If you enjoyed this workout then please check out the YouTube channel, with over 40 workouts which include the use of kettlebells, resistance bands, dumbbells and even body weight exercises too.
Don't forget, I will be adding more workouts weekly to help you stay fit and healthy at home with just the use of a kettlebell.
With workouts of all types, for all fitness levels. You know that we have you covered, so stay tuned for more.
Keep practising this workout and increase those reps until the next workout drops next week. You won't regret it!
If you enjoy sport and use CBD to help with your recovery in between gruelling workouts, then your are in the right place. Here at Sport CBDs, we train hard and recover the best way possible…
We have regular workouts (check out the YouTube channel), CBD news and CBD products to help you gain that edge!
If you wanted to check out the reputable CBD we have on offer here at the site, then please head to the Sport CBDs Store. We also do fitness clothing and yoga accessories too.
Until next time, all the best…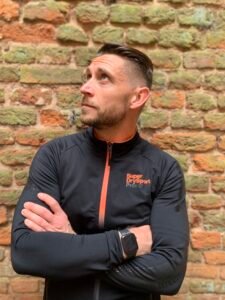 Lee – Sport CBDs