The Best Full Body Kettlebell Workout – Build Strength – Part 1
After four gruelling workouts which focused on the lower part of the body, we are now moving onto working the body as a whole in the coming weeks.
It's safe to say that working the lower body is most peoples least favourite part of the week.
So It comes as a refreshing change to be mixing it up and moving on to working the entire body.
If you have been following the "beginners kettlebell program" here, you will know that it has been challenging, but one that is worthwhile.
So, what do we have today in the first of four progressive workouts here?
As kettlebells are such a ballistic form of exercising, it seems only natural to work the body fully and we will be doing that with the routines on offer in the coming weeks.
For the first part here, I have opted for 8 exercises to start us off with and if you were to ask me…
I really enjoyed doing this workout, especially with me using my favourite 16kg cast iron kettlebell, as it feels a better weight for me to perform this workout with, as oppose to the 10kg counterpart in previous workouts.
This workout will take you around 20 minutes to complete and will burn around 300 calories. Which is great for a entry level workout.
Todays Routine
Let's take a look at the exercises in this routine today.
American swing x 15 Reps
Turkish get up
Dead bug x 15 Reps
Squat x 15 Reps
Windmill x 6 Reps
Clean & press x 10 Reps
Russian twist x 15 Reps
3 point press x 16 Reps
As you can see from the exercises above, you really are getting a great total body workout that will hit the spot and all the major muscle groups in the body.
As mentioned, I really enjoyed this workout and exercises such as the "Turkish get up" and "American swing" are great full body movements, which require great concentration, form and focus… Especially with a heavier kettlebell, so good luck!
If you wanted to follow along in real time, then why not click on the image below and get involved?
If you enjoyed this, then please try some of the other workouts over at the YouTube channel.
I have the following workouts for you to try:
Always remember that if the workout is too challenging and you're finding it difficult to get enough rest between exercises, don't be afraid to decrease the reps or modify the exercise to your fitness level.
If you enjoyed this workout then please check out the YouTube channel, with over 50 workouts which include the use of kettlebells, resistance bands, dumbbells and even body weight exercises too.
Don't forget, I will be adding more workouts weekly to help you stay fit and healthy at home with just the use of a kettlebell.
With workouts of all types, for all fitness levels. You know that we have you covered, so stay tuned for more.
Keep practising this workout and increase those reps until the next workout drops in a weeks time. You won't regret it!
If you enjoy sport and use CBD to help with your recovery in between gruelling workouts, then your are in the right place. Here at Sport CBDs, we train hard and recover the best way possible…
We have regular workouts (check out the YouTube channel), CBD news and CBD products to help you gain that edge!
If you wanted to check out the reputable CBD we have on offer here at the site, then please head to the Sport CBDs Store. We also do fitness clothing and yoga accessories too.
Until next time, all the best…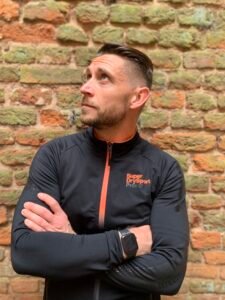 Lee – Sport CBDs