Plant Based Diet Recipes For Beginners – Easy Curry.
Have you decided that you would like to have a plant based diet, but the thing you've found is that a lot of the recipes involve being chained to the kitchen all day prepping them?
I have experienced this first hand, I have moved in the plant based diet direction, only to be put off in a way by the need to spend most my day preparing meals.
I love cooking, however to spend all day doing this isn't sustainable for me. I'm sure this might be the same for you too.
Background Information
As you may or may not know by now, I have been on a plant based diet for around 6 months and it's not been easy. It can be very exciting when you first start eating this way as it's something new and different.
It can get tiring quickly though as it involves changing the way you cook with how you have to manoeuvre those tricky vegan ingredients.
The quality of ingredients and recipes have come a long way in such a short space of time, as being "plant based" is kinda in ATM (at the moment).
I have found that swapping out a lot of meats for plant based alternatives like tofu or meat free options like Quorn into other "normal" dishes, allows me to remain on the vegan train. Always check the labels of foods as they can catch you out from time to time, after a while you get more familiar with certain recipes and you can substitute the normal recipe for a meat free alternative easily enough.
There is still a long way to go for the plant based diet, but we are pioneers in the plant based world (slightly dramatic I know)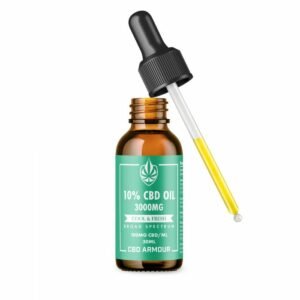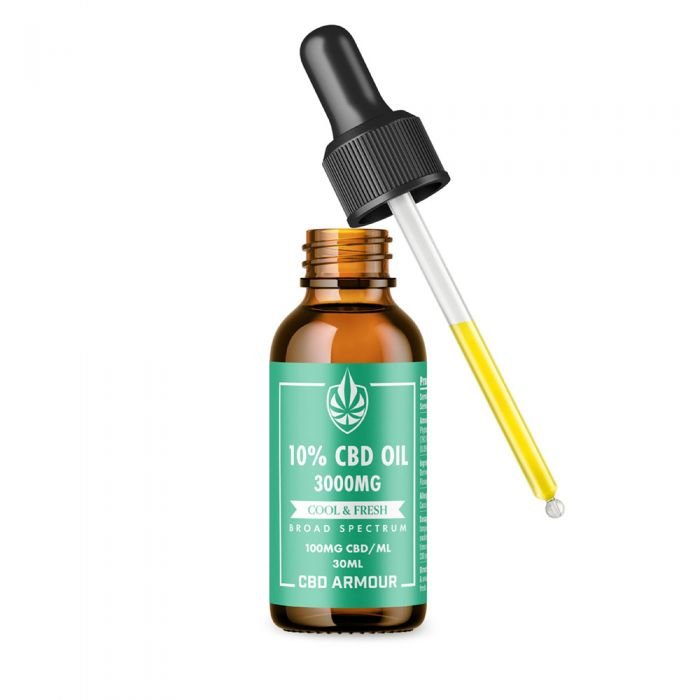 Let's Keep Things Simple
I went on the hunt for some plant based recipes that wouldn't take up my entire day in preparation and this is one of those recipes here for you today.
Just messing around with a few simple ingredients can get you a really tasty meal for you and the whole family.
Let's get onto the recipe.
All you will need for this quick and simple dish is a sharp knife to cut the onion with, a saucepan (to throw everything in) and table spoon to measure the ingredients…oh and a cooking hob also (sorry poor joke there), it's really as simple as that!
Ingredients Made Simple
For this simple curry all you will need is the following:
Tofu or meat substitute of your choice (I used organic marinated tofu)
Dash of olive oil
1 large white onion
3 cloves of garlic
300ml cold water
3 tbsp curry powder
1 tbsp turmeric
1 tbsp tomato puree
salt & pepper
Optional – peas & mushrooms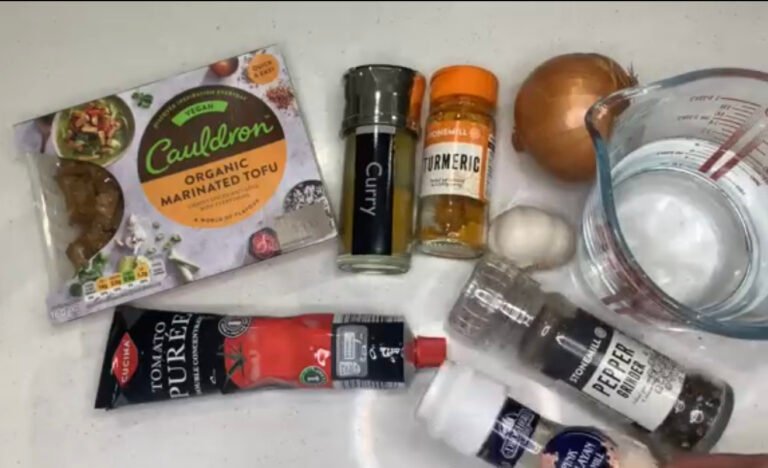 Ready, Steady Cook
This recipe takes around 10 minutes to prepare, then all you need to do is set a timer for a further 20 minutes and then you will have a very tasty curry. All in you are looking at around 190 calories per serving too.
Let's begin!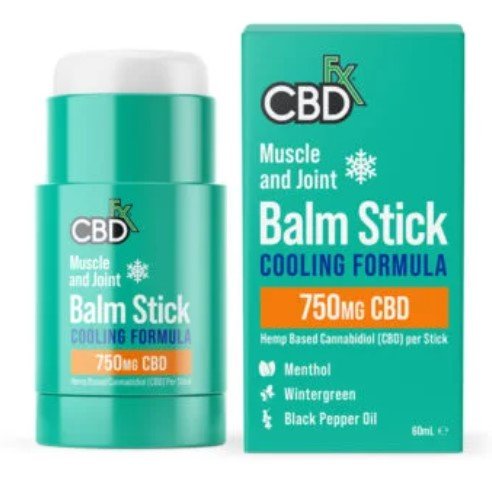 Preparation And Execution
Add a dash of olive oil to a saucepan and put on a medium heat, while you carefully chop and slice up the onion. Once you have done this, pour them into the saucepan and let them cook for 2 minutes until they are soft and transparent looking.
Add the Tofu to the saucepan, and stir. Leave for a further 5 minutes. During this time take the garlic cloves, peel and grate them. Then add the garlic to the saucepan and stir. Leave to cook for 1 minute.
Add the rest of the ingredients as well as the water. Here, you can add a little more water if you prefer your sauce a little thinner or watery.
Give it a good stir, then put lid on saucepan and leave to simmer for 20 minutes.
Here, you can add a few other cheeky ingredients if you wish? I like to add around 200gm of mushrooms and 100gm of frozen petite pois.
Put all in the saucepan and after 10 minutes of cooking, put the rice on in a separate saucepan for the remaining 10 minutes.
Once the 20 minutes are up, you will have a very tasty curry that's taken hardly any time up and will quickly become a staple meal for those busy nights after work.
If you wanted to follow along in real time with this recipe, then please click on the image below.
Final Thoughts
This curry takes hardly any time to prepare and is also a very tasty and healthy meal option for those who don't want to be stuck in the kitchen all night after a hard days graft.
At Sport CBDs, we are giving our readers and followers convenient and healthy meal ideas that won't take up all your time. While giving you that plant based option in rapid time!
If you have tried this plant based diet recipe for beginners and found it useful, then please comment below and let me know your thoughts as I would love to hear them.
Please don't forget to check out other posts and YouTube Channel (don't forget to subscribe) for the latest health and fitness news, CBD news, along with product reviews, meditations, recipes, workouts and if you require any CBD for you post workout therapy needs, please take a look at our store to get hold of yours now.