CBD fx Gummies Review – 1500mg Turmeric & Spirulina
Are you thinking of trying some CBD gummies but don't know where to start?
Have you had CDB before but want to try something new?
Maybe you have no idea what any CBD is and you are looking for answers?
Have no fear, because if you are looking to try CBD gummies you are in the right place.
CBD fx Gummies Review – 1500mg Turmeric & Spirulina
The CBD gummies by CBDfx have 50mg of CBD per serving, 50mg of Turmeric & 20mg of Spirulina per serving, they are Vegan & gluten-free, are classed as an Anti-inflammatory superfood and they contain All-natural ingredients. They are cruelty free, you have a whooping 60 day money back guarantee, they are solvent free, have a verified potency and are made in the USA! CBDfx Gummies with Turmeric & Spirulina is a unique formula that brings together both CBD and two well-known "superfoods." They have no artificial sweeteners, no high fructose corn syrup, and no animal gelatin or any filler ingredients. Instead, they're made with organic pectin, organic agave and organic cane sugar. These gummies include high-quality CBD, so it provides all of the compounds that work together to deliver a wider array of the hemp plant's contents… with less than 0.3% THC. Their hemp plants are grown at top-notch partner farms in the USA. That means you get the purest CBD with no harmful chemicals and high levels of terpenes, amino acids, essential fatty acids and vitamins.
Who Are CBDfx?
Ali Esmaili and Jameson Rodgers launched CBDfx in 2014 with the belief that everyone should have access to the remarkable wellness benefits found in CBD.
Over the last six years, CBDfx has grown from its San Fernando Valley roots to become the fifth-largest privately held CBD company in the world with more than 100 employees.
With a dedication to providing the finest full-spectrum, broad-spectrum, and CBD isolate products on the market, CBDfx continues to grow by providing the best products possible from the highest-quality ingredients.
Why Do I Use CBDfx?
I use CBD fx on a regular basis, as I have found that over a period of time that these are one of thee most reputable CBD companies around.
Whenever I order items, they are received within two days and I am always very happy with the products.
In particular, the CBD gummies here are very tasty, soft and easy on the palette. They have helped me to unwind, relax and get great sleep.
As mentioned, I have been taking CBD for over two years on a daily basis to help me with my post workout inflammation, recovery, aches and pains.
I have always found CBDfx products to be of a very high quality and have never had any problems with them.
Tale Of The Tape
There isn't a definitive flavour in my opinion, the gummies taste like a boiled sweet from the penny collection you used to get from the news agents as a child.
The texture of them is also soft. Which is good, as I'm not a massive fan of hard boiled sweets. These gummies melt on your tongue just like a skip or quaver!
You get 60 gummies in a tub, so if you take two daily as per instructions, you will get 30 days out of them.
I have taken two at once on occasion, but I have only been taking one a day most of the time and they work great in my opinion. So taking one a day will give you two months worth of CBD and I think you will agree, that's a bargain in itself!
These retail for £49.99 which isn't the cheapest, but if you use my exclusive voucher through this link, you can get a whooping 25% off, saving you a quarter!
The presentation on the products is great, they are a very reputable company and it shows on the packaging.
I would defiantly use this product again, I have ordered more gummies since, but have got a different flavour to try.
If you are in the market for CBD and in particular CBD gummies, I would highly recommend getting these. Remember you get 60 day money back guarantee if you don't get on with them.
So you have nothing to lose!
Why would you get these CBD gummies? well, as mentioned, I take them for inflammation after training, as well as to help with recovery and help boost my sleep and mood. I think they work well and I'm more than happy with the results.
THIS PRODUCT IS PERFECT FOR YOU IF: You want to consume a large helping of antioxidants from two superfoods, alongside your CBD serving.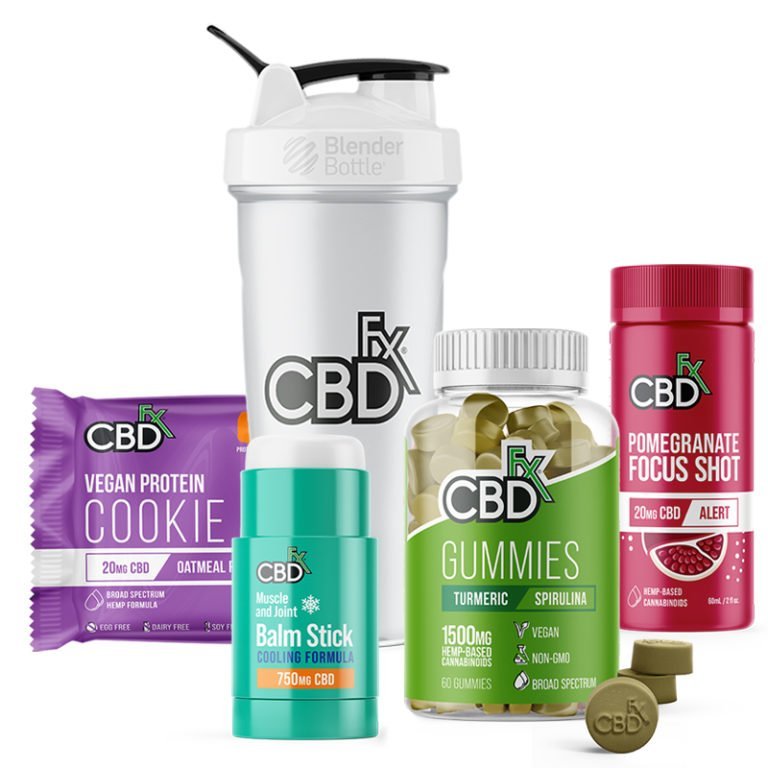 Final Word…
If you are in the market for CBD gummies, then you won't go wrong getting these CBDfx 1500mg gummies as they work a treat.
I would highly recommend getting these gummies, you won't be disappointed!
To get my exclusive voucher at checkout please use CODE – CBD25LIFE
If you wanted to check out any of the kettlebell workouts I have done, then please head here to check them out and also don't forget to subscribe!
I have upper body, lower body and full body workouts of all levels for you to try.
If you enjoy sport and use CBD to help with your recovery in between gruelling workouts, then your are in the right place. Here at Sport CBDs, we train hard and recover the best we can, we have regular workouts (check out the YouTube channel), CBD news and CBD products to help you gain that edge! 
If you wanted to check out the reputable CBD we have on offer here at the site, then please head to the Sport CBDs Store. We also do fitness clothing and yoga accessories too. 
Until next time, all the best…
Lee – Sport CBDs