Kettlebells, How Long For Results? (All The Answers Here)
Kettlebells popularity has increased considerably over recent years, as they have shown to be a very useful piece of equipment, are versatile and work well at home or the gym.
Kettlebells are a great way of getting a full body workout with just one kettlebell, which can build strength and endurance over time, as well as many other things (more on this later).
If you are thinking of using kettlebells, but are wondering how long it will be until you see results, then read on as it is quite an open ended question and it also depends on certain factors and the individual as to how long this will be?
When You Start Training With Kettlebells, How Long For Results? Short Answer…
There are various factors to consider, such as: How often you train, how long you train, your diet choices, what is your current fitness schedule if any and what are your goals? If you work on the basis of a 30 minute session, 4 times a week, with a healthy diet depending on what your goals are…you will feel results (such as strength and endurance) within 2 to 4 weeks. Around this time, your forearms and grip strength will improve, as well as your posture. Aesthetic results will take between 4 to 8 weeks depending on your goals and fitness schedule, as well as increased strength in your shoulders, back, core, legs and bottom.
Know Your Goals
Before starting any kind of fitness training, you have to think about what your goals are. Do you want to lose weight, are you looking to bulk up or increase your endurance levels?
Once you have decided on what you are looking for, then you can proceed to work on your goals by doing the right kind of training to suit your needs.
You will know that with any kind of fitness goal, you need dedication and drive. Which means you need to put the work in if you want the desired results.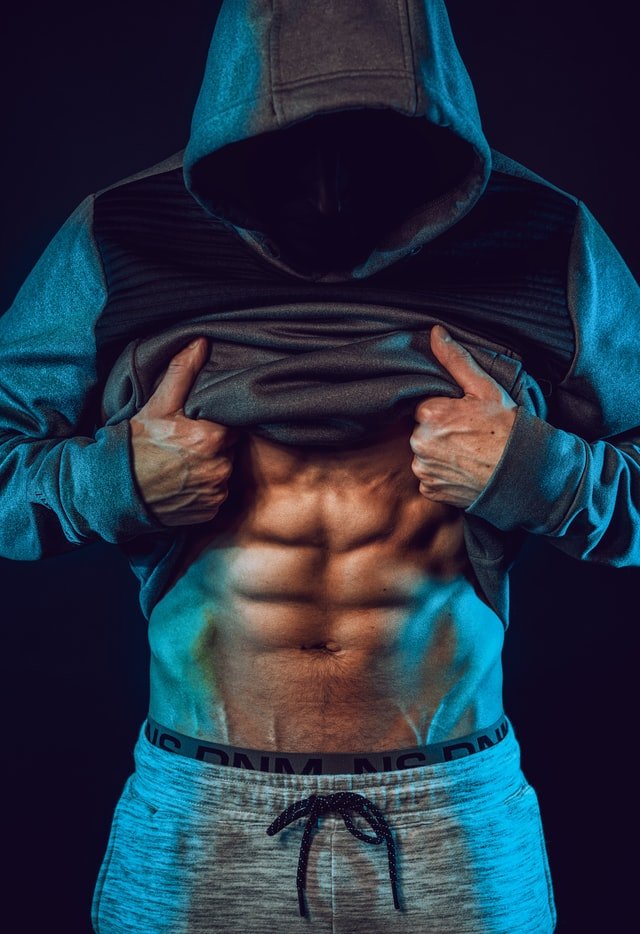 Remember, if you are looking to lose weight, you need to take the calorie deficit seriously if you want any progress in that department.
No matter how hard you train, if you have a poor diet and you don't eat the right things you aren't going to get the results you are looking for.
Its difficult to recommend any kind of diet (especially as I'm not a nutritionist) so find out what meals work for you.
Genetics also play a massive role on your fitness journey. Some people seem to land on their feet when training, while others really struggle to see any kind of progress.
Hard work is crucial, but genetics is a massive factor too. For those that struggle, you will have to dig that little bit deeper, but there's no reason you can't achieve similar results to anyone you are comparing yourself with.
Just keep pushing forward and stick at it!
Training Schedule Mastery
If you have never done any kind of training before, it would be worth starting off with three sessions a week and begin with a 15 minute workout. If this is too much, work towards it to begin with.
As you get used to exercising, increase the volume of the session up to 30 minutes, when you feel ready to do so.
The next step would be to add an extra workout to your schedule, taking the total number of workouts for the week to four.
Its really important at the start to get your form down straight away. As poor technique over time will set you back longterm.
If you can maintain this training schedule for a month, you will notice, feel and start to see changes in yourself.
Maintain the training consistency, get plenty of rest in between training sessions and keep an eye on your food intake/diet.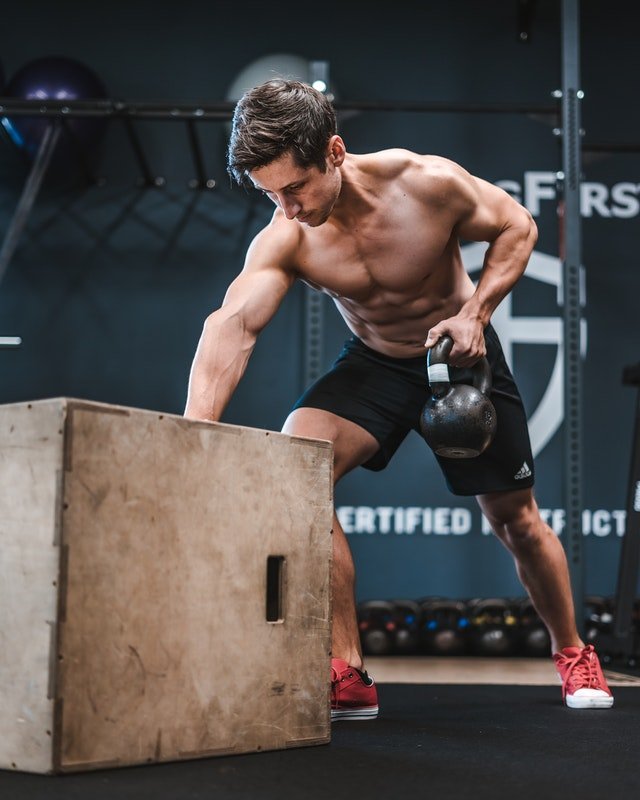 From week 4 onwards, you can increase the number of sessions, increase the length of your workouts and increase the kettlebell weight if you feel the need?
You need to bear in mind that any major transformations will take time, but you knew that right? Over the coming months and years, if you stick with it, you will see a dramatic change in your body…not only how it looks, but how it operates on a day to day basis also.
Don't just grab the heaviest kettlebell and start swinging. If you are able, try a few different weights and see what suits your needs.
From my own experience, I started off with an 8kg vinyl kettlebell, that I used to for a few months to get used to the way kettlebells moved.
After that, I decided to go for a 16kg cast iron kettlebell, which in all honesty was a massive wake up call for me. It felt like a completely different animal! Once again, it took me a good month to get used to the extra weight.
Now I use a 20kg cast iron kettlebell and that feels right for the level I'm at.
On The Grind
If you were unaware, all kettlebell exercises can be categorised into two groups: Grinds or Ballistics.
Grinds involve kettlebells being lifted up and down (presses, squats, windmills, get-ups etc).
Ballistics involves the kettlebell to be swung through two-planes of motion (swings, cleans and snatches).
For weight loss or improving conditioning, ballistics should supercede grinds.
Ballistics using two heavy kettlebells is a good way of boosting testosterone levels, but the bulk of a session should be made up of grinds.
What To Expect With Kettlebells
So, what results can you expect to see when training with kettlebells?
Firstly, you will notice how much your forearms and grip strength will improve. Holding the kettlebell when swinging and racking etc, requires you to grip the handle for the duration of the workout.
When the bell is constantly moving away from you because the balance of weight is in the bell itself, you will feel your forearms and grip strength increase.
You will see a difference in your posture, as the majority of ballistic exercises work the posterior chain (these are the muscles that run all the way down your back), your core will get stronger for the same reason as mentioned here and the fact the core works to maintain your balance and stability when using kettlebells.
Your stabiliser muscles will improve, these are the muscles that connect to other muscles, that allow you to move etc. Kettlebells improve any muscle imbalances you may have too.
Expect an increase in strength all over your body, in particular the shoulders, back and legs. As the explosiveness of kettlebell exercises will build all-round power.
Kettlebells are also great for functional training. These are exercises which allow the body to move the way it's intended (lifting, swinging, hinging and rotating etc).
Your endurance levels will also improve no end. The nature of kettlebell training means that your stamina levels will get better and if you participate in any other cardiovascular activities, you will notice the difference.
Many professional athletes have commented on how kettlebells have helped their training and it did with me too.
As you can see, there are a plethora of great benefits from training with kettlebells, with just one piece of equipment you can get great results.
Check Out My Program
I have done a beginners kettlebell program series, for those who haven't used them before. If you wanted to check it out please click here.
This program consists of 12 workouts, that will help any newcomer progress on their kettlebell journey.
The program is split into three sections – Upper body, Lower body and Full body workouts.
There are four routines in each section that will help you build a solid kettlebell foundation.
Why not go check it out?
Workouts This Way…
If you enjoyed this, then please check out the YouTube channel, with over 60 workouts which include the use of kettlebells, resistance bands, dumbbells and even body weight exercises too.
Don't forget, I will be adding more workouts weekly to help you stay fit and healthy at home with just the use of a kettlebell.
With workouts of all types, for all fitness levels. You know that we have you covered, so stay tuned for more.
Keep practising this workout and increase those reps until the next workout drops in a weeks time. You won't regret it!
If you enjoy sport and use CBD to help with your recovery in between gruelling workouts, then your are in the right place. Here at Sport CBDs, we train hard and recover the best way possible…
We have regular workouts (check out the YouTube channel), CBD news and CBD products to help you gain that edge!
If you wanted to check out the reputable CBD we have on offer here at the site, then please head to the Sport CBDs Store. We also do fitness clothing and yoga accessories too.
Until next time, all the best…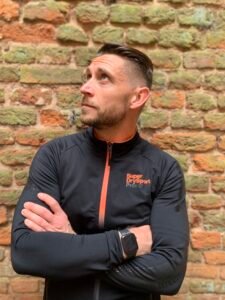 Lee – Sport CBDs